Flagship Credit and the Boys & Girls Club of Chester: Feeding Families
People throughout the world are, in some way or another, feeling the impacts of the COVID-19 pandemic. From financial burdens to the fear this virus has instigated, there are certainly a variety of stressors that people are currently facing – big and small.  
To mitigate some of the hardships for families in the Delaware County region of Pennsylvania, Flagship Credit's leadership team has partnered with the Boys & Girls Club of Chester, to help fill the imminent need of dinner for families the organization serves in the Chester community. The Club serves about 80 families total, and with each meal costing about $16.00, for a family of four, our leaders have made it their mission to fulfill the needs of as many of these families as possible for one month. In addition to providing more meals, the Club has asked us to help fulfill some of these families' basic needs such as toiletries and other personal care products.
We understand this is just one community in our Flagship Credit footprint that is hurting. With most of our leadership team being in our Chadds Ford office location, beginning outreach in this region is a strong starting point, and, pending support and resources, the leadership team would like to see this initiative also expand to other regions throughout the country.
We understand that many are already contributing to your local communities or may be reluctant to give during this time. If, however, you would like to join others on the leadership team in monetarily serving the Chester community through this Flagship Credit initiative, are invited to click here to visit the Boys & Girls Club of Chester to make a donation.  Your contribution would be greatly appreciated by the Club and its members.
For those who decide to make a donation, please be sure to write "Flagship Credit" in the description box when donating so we can continue to track our total contributions. Donators can choose to remain anonymous while still making this notation. There is a 3% transaction fee for donating via the website, but it is voluntary; if you do not wish to pay the transaction fee, then 97% of your donation will go to the organization. If you prefer to send in a donation via check and avoid the transaction fee, please make your check payable to "Boys & Girls Club of Chester", put "Flagship Credit" in "Notes" (add "anonymous" after the word "Credit" if you so choose), and send it to the attention of Janet Riley-Ford at:
Boys & Girls Club of Chester
P.O. Box 1077
Chester, PA 19016
Should you have any questions or concerns regarding the above information, please send an email to Volunteers@FlagshipCredit.com.
Thank you for spending your time reading about this cause. We hope you and your families continue to stay well, and we appreciate your support of this initiative.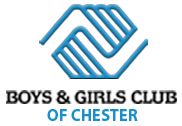 About the Boys & Girls Club of Chester
The Boys & Girls Club of Chester serves not only as a recreation center, but also a place where youth can learn and grow as individuals through technology, the arts, and educational programming. The 16,600 square foot facility features a computer lab, classroom and tutorial space, locker rooms, indoor basketball courts, a general activities area, and other related amenities.