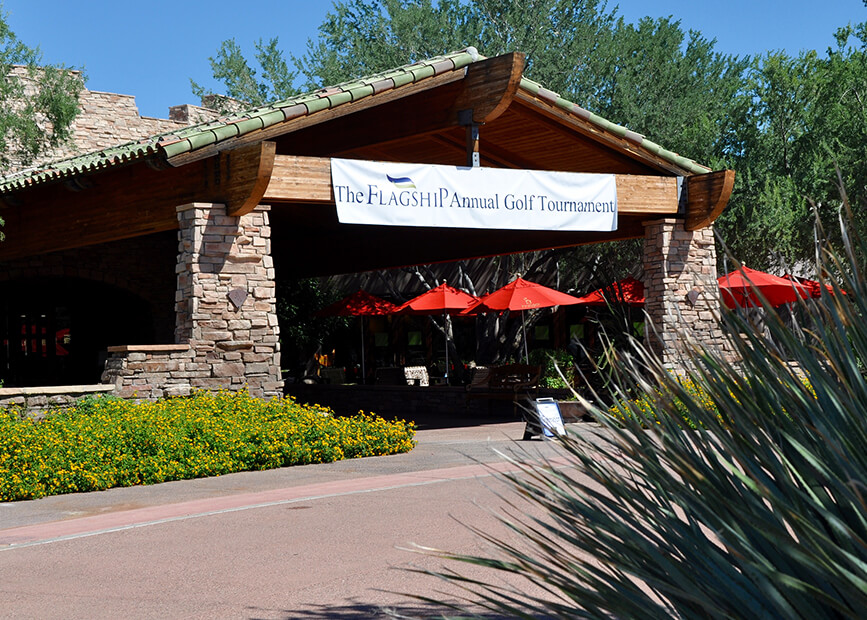 The 3rd Annual Flagship Golf Tournament was hosted by the Flagship Credit Acceptance Phoenix, Arizona Credit Center on September 23rd, 2015. A thrilling round of golf was played by 10 foursomes at the prestigious Grayhawk Golf Club Talon course in beautiful Scottsdale, Arizona. The course, designed by Tom Fazio, offered a challenge that commanded the respect of the players through a daring and high-stakes game of risk and reward in the desert.
Flagship's leadership team, including Executive Vice President and Chief Strategy Officer, David Bertoncini, Senior Vice President of Sales, Jeff Haymore, and Vice President of Sales West, Ward Lentini, played in this event alongside some of their most valued customers from across the nation.
Following the Tournament, an awards banquet and celebration was hosted at the Marlin Grill overlooking the Grayhawk Golf Club course.
---
Tournament Results
1st Place Team
Kurt Vontersch, Josh Harwitt, Drew Drieling and Carlos Johnson ~ 57
2nd Place Team
David Thompson, David Hernandez, Aaron Myers and Johnnie Sanders ~ 62
3rd Place Team
Cassady Russell, Dale Bruemmer, Chris Coleman and Jerrick Price ~ 63
On Course Events
Longest Drive ( 9th hole )
Steve Krajenke
Closest to the Pin ( 17th hole )
Josh Harriet