February is Black History Month. It's a month of celebration, and a time to collectively reflect on and honor the Black community and their accomplishments. Commitment to community is ingrained in Flagship's culture, and this year we celebrate Black History Month by highlighting Black community contributions in each of the company's respective office locations.
Texas
Minnie's Food Pantry was founded by Dr. Cheryl Jackson to honor her mother, the late Minnie Hawthorne-Ewing D.D., on April 1, 2008. Minnie was a busy mother and dedicated community leader. She raised nine children and taught each one the importance of giving back by giving the best you have. She created her own organization called Helen's House to honor her mother, the late Helen Allen, and that's what inspired Cheryl Jackson, Minnie's daughter, to do the same.
Minnie understood hunger. As a child, her mother walked five miles to get to work each day, and money was tight. As a child there were days when there was nothing available to eat in her home, and as an adult she was intent on preventing that kind of hunger within her community.
Minnie's legacy lives on through her children and grandchildren and the thousands of volunteers, all of whom she impacted, that support Minnie's Food Pantry.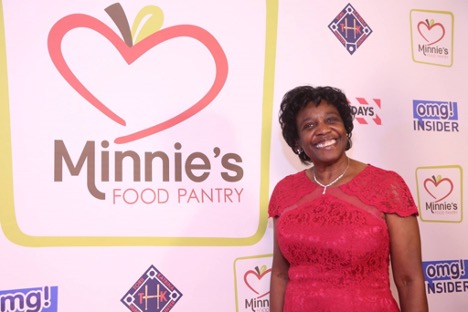 Pennsylvania
In 1991, the national office of 100 Black Men of America approved a charter for 100 Black Men of Philadelphia (100 BMP) as a member of the non-profit organization.
A man named Roland Jarvis saw the need for a local chapter and spearheaded the effort. Jarvis identified 25 other men who shared his vision and mission, and they decided to make a difference. The group developed programs that complemented the mission of the national organization with a focus on mentoring, education, health and wellness, and economic development.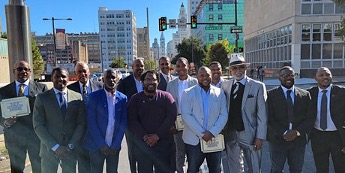 Arizona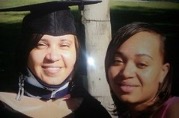 Agnes' Centers was founded in 2012 by Grace Crockett and co-founded by Mercedes Booker. This mother and daughter team has a passion for helping others who have been impacted by domestic violence as they share their own testimony of surviving domestic violence. The center has programs and services, including support groups and classes, that focus on both empowering victims and educating abusers that are ready to end the cycle of abuse in their lives. They believe they can help individuals across the world transition from victim or abuser to survivor and ally.
This February, and throughout the other 11 months of the year, we celebrate the many contributions the Black community has made to our local regions and nation.