June is Pride Month, and Flagship is proud to acknowledge the vast contributions that have been made to the automotive industry by members of the LGBTQ+ community. It is important to note that the historical contributions of the LBTGQ+ community may never be fully or properly recognized. As diversity, equity and inclusion continue to be an important conversation in our culture and within the industry, the continued contributions of and for the community are seen and celebrated.
In 2018, nine automakers were among 609 companies that earned a perfect score on the Corporate Equality Index, an annual study that rates workplaces on LGBTQ+ equality.
Fiat Chrysler has achieved a 100% rating 11 times since the index was established. The company has a Gay and Lesbian Alliance, headed by Kelly Hanlon, to help promote issues important to the community within the company, and ensure products and services are tailored to diverse customers. In June of 2017, Fiat Chrysler provided a Spider to lead the Motor City Pride Parade in Michigan.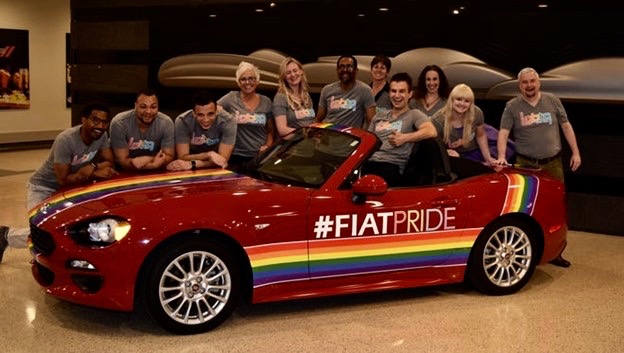 GM Financial's Global Vice President of Diversity, Equity and Inclusion, Shunda Robinson, is also making strides. Robinson has earned national recognition for starting a global company mentoring program and founding a Diversity Council for team members and executives. Since the Council's inception, a primary focus of the group has been preparing and developing team members for more senior leadership positions within the company.
Robinson joined Ashley Brundage, Vice President of Diversity and Inclusion at PNC Bank, at the 2020 Auto Finance Summit for a session titled Promoting Diversity, Equity and Inclusion through Empowerment. Brundage, who started at PNC as a part-time bank teller, worked in various lines of business before moving to Human Resources, and eventually her current position at PNC. Since beginning her transition in 2008, Ashley has worked to promote awareness and acceptance of gender identity and expression. In 2019, she was named one of the "Top 40 Under 40" in the LGBTQ+ community nationally by Business Equality and was named to the National Board of Directors for GLAAD in July 2019, which accelerates acceptance globally for the LGBTQ+ community through all forms of media.
Momentum is also gaining at places like Repair Revolution, an LGBTQ+ owned and operated auto repair shop in Seattle, Washington. After having the door closed in his face 16 times trying to get work as an auto technician, Eli Allison decided to open his own shop with the motto "Repair, Educate, Inspire." With a staff that is 90 percent queer, trans, or female, his goal is to create a comfortable work environment for those who may not be or feel accepted elsewhere.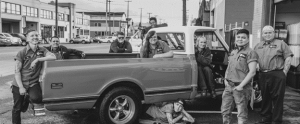 As different facets of the industry continue to embrace diversity, equity and inclusion, so does Flagship. Flagship is focused upon creating a workplace rooted in respect for every associate, regardless of race, ethnicity, skin color, gender, sexual orientation, generation, thinking style, and all of the many other characteristics that make us diverse. Flagship is proud of the important work by its Diversity and Inclusion Council to help create a platform for genuine, positive change and improve the company's culture.
Pride is an important month for recognition and an essential conversation each day of the year.
Together, we can make a difference one positive, thoughtful step at a time.