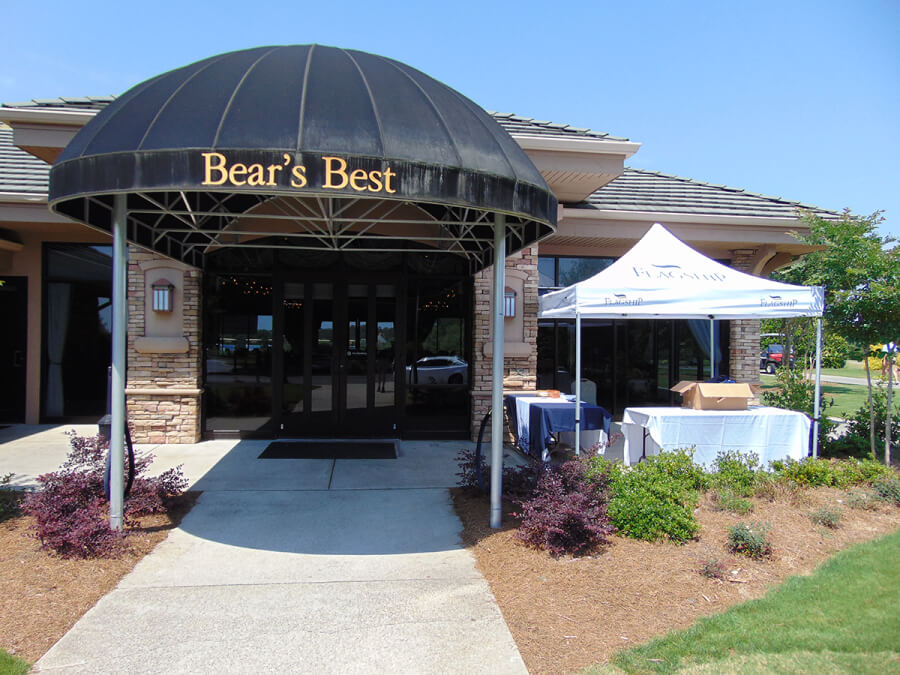 On May 25th, Bear's Best golf course was the setting for a game of risk and reward. Eight teams comprised of Flagship's most valued Georgia-based customers and our leadership team, including Executive Vice President of Sales, Jeff Haymore, Senior Vice President of Credit, Jack Farrell, and Vice President of Sales East, John Gaffney, vied for awards and accolades.
The course, located in beautiful Suwannee, proved to be a worthy challenge, boasting holes inspired by Jack Nicklaus golf course designs.
The day's exciting activities culminated in a four-star barbecue buffet and awards celebration at the Clubhouse in beautiful Suwannee, GA
Plans for an 2017 expanded East Division Flagship Invitational Tournament are already in progress.