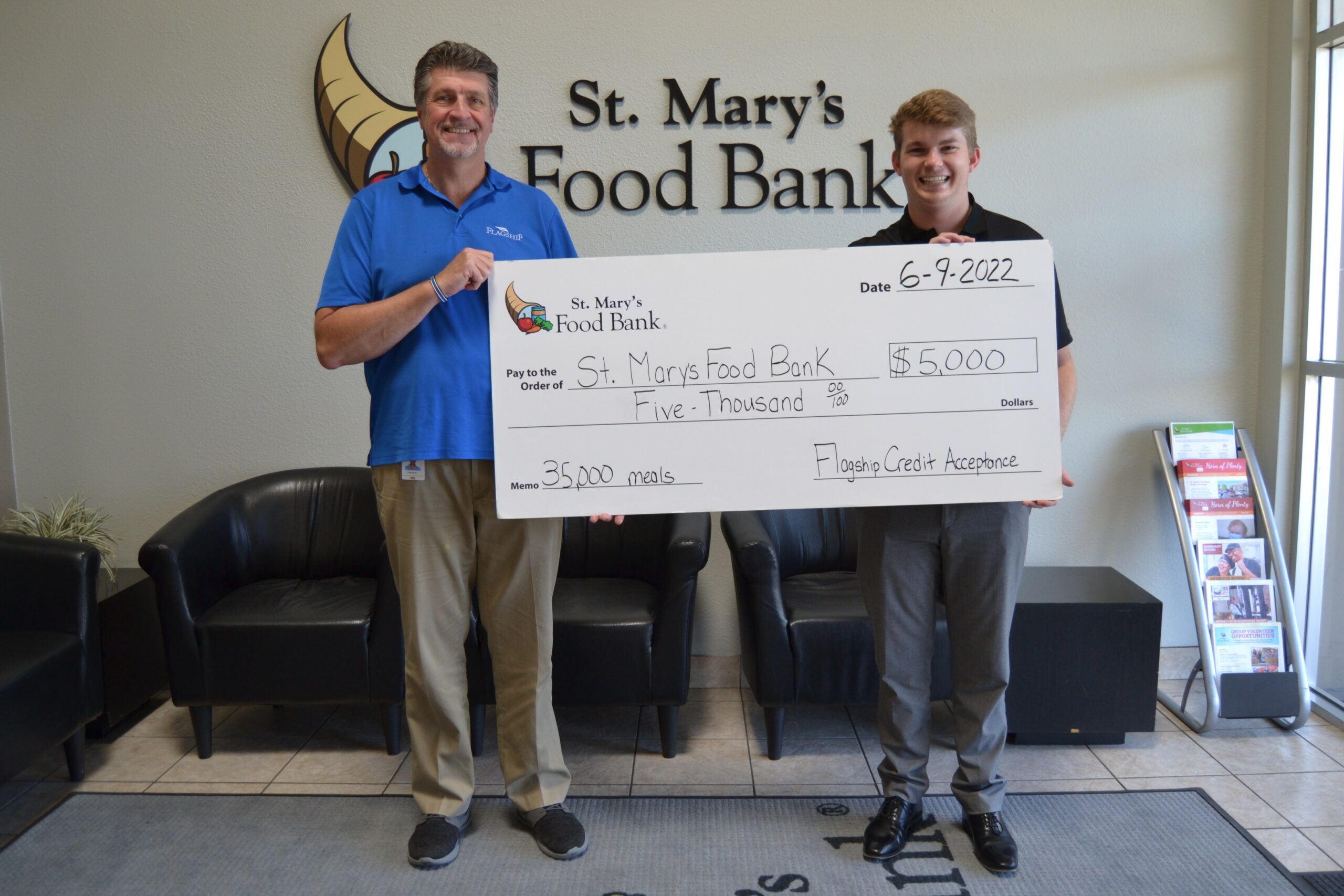 American families are struggling with increased prices for everyday items, including food, as inflation is at its highest rate since 1982, according to Barron's. To help support the communities in which Flagship Credit Acceptance operates, the company conducted its annual virtual food drive to help local food banks support families experiencing food insecurity.
Flagship's associates in the Tempe, AZ; Coppell, TX; and Chadds Ford, PA offices competed to determine which office could raise the largest amount of food donations or financial contributions to support their community and win a $5,000 contribution from Flagship to the local food bank. Flagship also donated $3,000 to the food bank that received the second-highest donation and increased the contribution for the third-place team's food bank to $1,500, from the previous year's $1,000 contribution.
"When tough times strike, many American families try to support their communities and those in need. At Flagship, we believe in supporting our communities by encouraging our associates to volunteer at organizations throughout the year and recognizing their efforts," stated Bob Hurzeler, Chief Executive Officer of Flagship Credit Acceptance.
Flagship conducts food drives throughout the year to support local branches of Feeding America through in-office events and virtual food drives that enable associates to make contributions that are delivered directly to the local food bank. The Tempe, AZ team contributed 2,008 pounds of food, the equivalent of $1,673, earning St. Mary's Food Bank the $5,000 donation from Flagship. The total donation of $6,673 enabled St. Mary's Food Bank to provide 46,711 meals to families in need.
The Chadds Ford office contributed 1,861 pounds of food, the equivalent value of $1,551, earning the Food Bank of Delaware a $3,000 contribution from Flagship. The combined donation to the food bank helped the organization provide 13,653 meals.
Associates from the Coppell, TX office contributed 1,590 pounds of food or the equivalent of $1,325, earning the North Texas Food Bank a $1,500 donation from Flagship. The amount raised by associates and the donation from Flagship enabled the North Texas Food Bank to provide 25,425 meals to families in the region.
Flagship's associates raised a total of 5,459 pounds of food, representing $4,549 of support for Feeding America's local food banks. Combined with the financial contribution from Flagship, the equivalent of 16,859 pounds of food, or $14,049, were provided to the food banks representing a total of 85,789 meals to support families in the local communities.