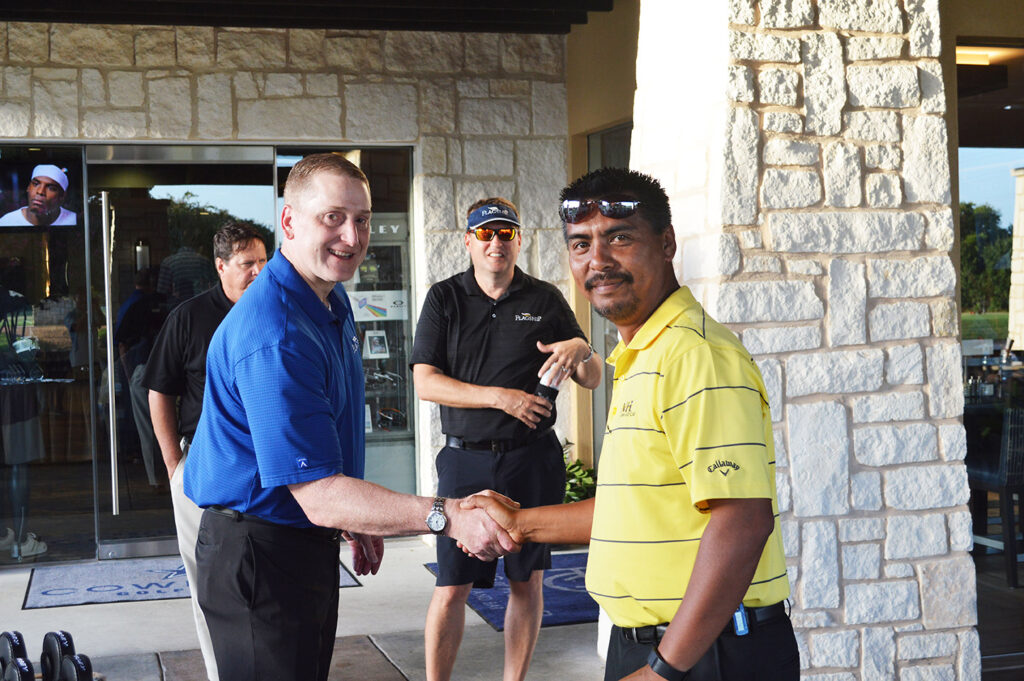 The Cowboys Golf Club, the nation's only NFL-themed golf course, proved to be a worthy challenge for the Central Sales Division's First Annual Invitational Golf Tournament.
On September 8, nine teams vied for awards and accolades, culminating in a four-star buffet and awards celebration at the Cowboys golf clubhouse.
The teams were comprised of Dallas/Ft. Worth metro-area dealers and our leadership team, including Executive Vice President of Sales, Jeff Haymore, Senior Vice President of Credit, Jack Farrell, and Vice President of Sales for the Central Division, John Moody.
The course, located in beautiful Grapevine, Texas, lived up to its reputation as one of the best and most difficult Jeff Brauer-designed golf courses in America. Plans for a 2017 expanded Central Division Flagship Invitational Tournament are already in progress.