March 1 marks the start of National Women's History Month, an observation that began in 1978 to recognize and remember the heroines of history. In recognition of National Women's History Month, Flagship is celebrating the impact of women in the automotive industry.
Margaret Wilcox was a mechanical engineer, who, in 1893, invented the first car heater. Her design used an opening from the engine that released hot air into the vehicle and paved the way for the modern technology we use today to heat cars.
Bertha Benz invented brake pads. She was married to Carl Benz, who invented the first patented automobile. To help promote his creation of the Mercedes automobile, she drove the recently completed Patent-Motorwagen No. 3 on a 66-mile journey with her sons to her mother's house. During the trip, Benz recognized the need to decrease wear on components when the car's wooden brake system began to fail. She asked a local shoemaker on the trip to install leather soles, which became the world's first pair of brake pads.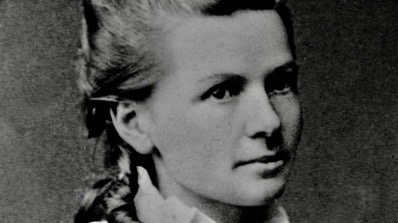 The first woman car dealer in the United States was Rachel Krouse, who, in 1903, opened her business in Philadelphia, PA, the Krouse Motor Car Company. Fast forward over a century to the owners of Riley Ford in Chazy, New York, who became the first Women-Owned Certified car dealership in New York state. Joy Vanleuvan, who started the dealership over 30 years ago, owns the business with her mother, sister, and two daughters.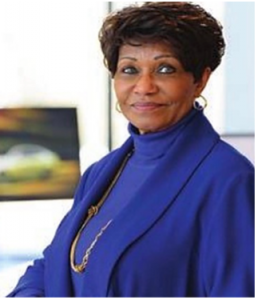 Ellenae Fairhurst began her career in the auto industry in 1968 as a secretary for the Ford Motor Company. She spent 17 years with Ford, serving as a Marketing Research Analyst and Project Manager. In 1986, she joined the Chrysler Corporation, where she enrolled in the company's retail dealer development program. In 1999, she obtained a Lexus franchise in Huntsville, Alabama, becoming the owner of the first-ever Black-owned Lexus dealership in the country, and in 2000, became the first Black female in North America to own an Infiniti dealership. Fairhurst's stores have been recognized with the Daimler-Chrysler Five Star Award and Elite of Lexus status.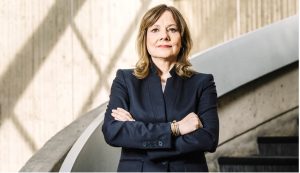 Mary Barra is the first female CEO of a major automaker, serving as General Motors' CEO since 2014. Barra began her career with the company in 1980 as a General Motors Institute co-op student at the Pontiac Motor Division. She attributes much of her career success to an internal program at General Motors called Affinity Group for Women, a networking group that began in the 1990s. Today, women comprise nearly half of the company's Board of Directors, and they employ the highest-ranking Black and Asian-Indian American women in the auto industry.
The contributions of women in the automotive sector continue to multiply as more and more women enter the industry. They, and those who came before them, pave the way for more women to enter the companies that drive America as equals.